HELPING YOU ACHIEVE YOUR SALES GOAL
WITHIN THE AUTOMOTIVE INDUSTRY
Learn how the automotive industry is changing
OPPORTUNITY
The Auto Industry is increasingly becoming more demanding and competitive. This in part due to car shoppers being more informed through the internet and the physical barriers the limited purchases to geographic areas are no longer as prevalent. The need for car dealership digital marketing has exploded as the more traditional forms of marketing are no longer as viable.
With any major change in an industry there are opportunities that arise. Some of these come in the form of new and exciting technologies like virtual reality that can be used to enhance and augment the experience of purchasing a vehicle remotely.
Lean Summits as a car dealership marketing agency recognizes the adoption of technology will expand the customer reach of any car dealership. Lean Summits is only committed to further accelerating already thriving car dealerships.
SOLUTIONS
We provide a digital solution for online car buying that allows your customers to purchase the vehicles online and ship to their driveway in one easy step.
We grow your offline and online brand, develop online reputation management, acquire new customers and build loyalty. We increase word of mouth for your brand.
We help build deep integrations and innovative solutions between online car shopping companies and the dealerships promoting remote car purchases and out of state car purchases.
Our growth marketing services include:
Strategic Planning and Business Model Innovation
CRM, Marketing Automation, Omnichannel marketing
Cross-Device including In-App Display Networks
ML, AI based Pricing, Forecasts Business Intelligence
AI driven Account Based Marketing
SEO: Google and Bing Search Engine Optimization
Social Media: Facebook, LinkedIn, Instagram
PPC: Google AdWords and Bing Ads
SMS: Sending message to customers through text
Email: sending emails and relationship building
Live Chat and AI Chat Bots: real time communication
Native Content Marketing: CMS, Creating content users use
Website, Mobile App and Digital Property Techniques
RESULTS
Having a visually appealing website is a fantastic start, but it is not sufficient. Shoppers today have come to expect a greater level of customer service, particularly when shopping online. This is why businesses such as CarGurus, Cars.com, and Spotify are so successful. They provide a friendly, convenient, and customized service. Customers' information is remembered, as is what they looked at during their last browsing session, and suggestions on products to buy or material to view are made based on past online activity.
With our digital solutions, car dealerships can grow their businesses into online car buying space. They can strike partnerships with other online car sales aggregator companies and purchase non local customer leads since they will now be able to sell to non local car buyers.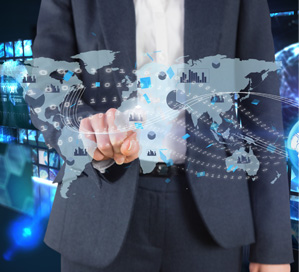 Our Experience

Lean Summits has over 30 years of combined experience in logistics. We have worked with Brokers, Carriers, 3PL, and 4PL providers. We have helped these logistics companies adopt new transportation management systems, and improve their supply chains. Most importantly we have helped them find new customers and new business opportunities that have helped them to grow.
Lean Summits understands there are external factors that will impact the services that you can provide. These external factors through proper marketing planning can be overcome. We believe the greatest value we can provide is when we are executing as part of your team.