ONLY HEALTHCARE MARKETING AGENCY THAT DELIVERS
TRUE MEDICAL MARKETING ROI
We offer the industries only clinical CRM that helps to build and sustain lasting patient relationships
OPPORTUNITY
Healthcare providers need a complete marketing solution. To start with, providers need to acquire patients by exactly matching patient's needs to the healthcare services offered by Doctors. Providers then need access to proper tools and technology to provide the highest quality of care to their patients. After the patient is discharged, providers will need to make sure that the patients are recovering as planned. Without having access to patients after discharge, this tracking becomes very difficult.
Medical Doctors would like to know if a chronic condition is reoccurring in their patients. Care given just in time prevents a chronic condition from becoming a critical condition. The Medical CRM helps automate the process of post discharge patient care management. It will allow physicians to be aware of the progress made by their patients. The advanced insights system sends alerts to Medical Doctors about disease severity conditions of their patients. It will also prompt the patients to take appropriate actions to prevent them from entering a more severe condition. 
Connecting Pre-Care, During-Care and Post-Care is what we do at Leansummit Solutions. Our technology platform is HIPAA compliant and resolves Medical Doctors primary need of providing comprehensive care to their patients.
SOLUTIONS
On the Patient Health Management front, our Post care clinical CRM platform will aid in population health management by improving clinical health outcomes of patients through improved care coordination and patient engagement following a hospital visit, all while being supported by appropriate post care models and technology.
For each patient, HEAPS' Clinical Outcomes Management creates a personalized treatment and hospitalization outcomes management plan, and tracks their progress clinically. We can assist the hospital build up a platform to publish its clinical results holistically by collecting data on patient contact points throughout hospitalization and post-discharge. Engagement with patients after discharge reduces patient leakage and improves hospital ratings, resulting in an organic patient network.
Our Healthcare Marketing services include:
The following solutions are offered for New Patient Acquisition
Improve the patient experience on your practice website.

Invest in doctor social media marketing.

Create a strategy for local search engine optimization.

Update your provider profile listings.

Have a content marketing strategy in place.

Email marketing remains a viable medical marketing strategy.

Create new patient testimonials

Begin making videos with your service providers.

Create patient-related procedure-based content.

Use Google Ads and Social Ads to generate leads.

Increase the number of new patient referrals through physician outreach.

Make decisions based on marketing analytics.
RESULTS
Improved patient experience yield and a strong online reputation for the doctor, practice, and hospital, which aids in new patient acquisition.
With our post care management solution, patient leakage or referral leakage is significantly reduced, resulting in up to 25% less leakage.
Clinical CRM and the care models that are provided to support improved patient health outcomes vastly improve care quality.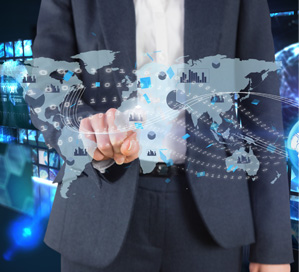 Our Experience

We are providing this solution to Medical Doctors to monitor and engage with their Low Vision patients. Medical Doctor's identify continuous degenerative condition of the patient and offer timely service using our platform.