INTEGRATED GROWTH MARKETING AGENCY
WE MARKET, YOU OPERATE
OPPORTUNITY
The demand for logistics and transportation services has continued to grow. We are at the highest levels ever in terms of volume of goods moved through Air freight, ocean, and road freight. Transportation companies have seen this increased demand for logistics services. This demand has helped the transportation businesses nearly double in the last two decades alone.
Consistent growth in the transportation industry sparking new competition. The question becomes how established logistics companies tackle the new and upcoming competition. The strategies and marketing effort they relied on before will no longer help them grow. It will require digital innovation which consists of things like, online marketing, search engines, social media, and content marketing.
Lean Summits – a transportation marketing agency – has the experience in helping companies grow multiples of revenue. Lean Summits has done so through helping adopt new technologies, improve existing processes, and expand into new markets. We believe that we can help companies grow their existing business through our experience in logistics marketing.
SOLUTIONS
Marketing automation provided by our growth marketing platform enables you to achieve shorter sales cycles, higher conversion rates, and win competing bids.
Marketing automation is fully integrated with the operations and logistics Transport Management System (TMS) or Customer Relationship Management (CRM) systems. This enabled marketing, sales, and customer service to work in unison.
Our growth marketing initiatives are highly customized to the Transportation and Logistics industry, and they include Transportation affiliate marketing, Targeted data, and orchestration around the marketing channels that provide the highest ROI.

RESULTS
Marketing operations are integrated with other business functions such as sales, operations, customer support, and service that produce measurable results that generate hard ROI. Spray and pray marketing tactics have a high overhead and waste of marketing funds. Based on the insights generated by the platform, business leaders made informed decisions quickly. The agility demonstrated during the implementation of growth marketing changed the DNA of the organization, allowing it to be better placed in the competitive landscape.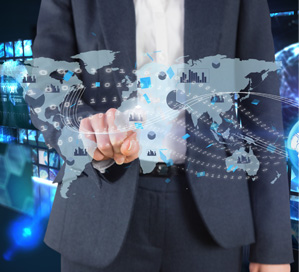 Our Experience

Lean Summits has over 30 years of combined experience in logistics. We have worked with Brokers, Carriers, 3PL, and 4PL providers. We have helped these logistics companies adopt new transportation management systems, and improve their supply chains. Most importantly we have helped them find new customers and new business opportunities that have helped them to grow.
Lean Summits understands there are external factors that will impact the services that you can provide. These external factors through proper marketing planning can be overcome. We believe the greatest value we can provide is when we are executing as part of your team.